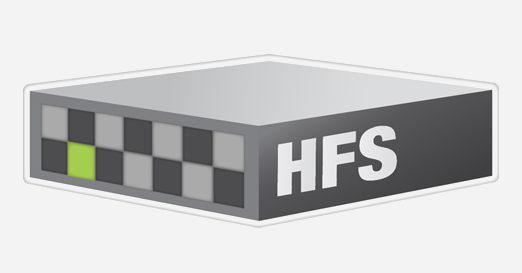 Transition Your IT Infrastructure to Flash
Move to an all-flash IT environment with enterprise-ready solutions that are as reliable as they are fast.
Answer application performance challenges with solutions optimized for flash.
Greatly reduce the total cost of ownership (TCO) of flash storage.
Unleash the Power and Efficiency of Flash
Hitachi flash technology helps you dramatically improve the performance of business-critical applications by eliminating storage bottlenecks and consistently delivering sub-millisecond response. Designed specifically to meet the needs of business users, our software-defined flash solutions give you the building blocks you need to deploy the data center infrastructure that your business demands. Hitachi offers a range of flash solutions and services to accelerate tomorrow's IT infrastructure today.
Explore Our All-Flash Portfolio
High-density, maximum efficiency all-flash system: Hitachi Flash Storage.
Enterprise all-flash system: Hitachi Virtual Storage Platform F series.
Virtual Storage Platform F Series
Enterprise All-Flash Storage Systems
High Performance: Over 1M IOPS with transactions executed within sub-millisecond response.
Always on. Eliminate downtime with 100% data availability guarantee.
No Compromise Efficiency: 10x faster inline compression provides more storage capacity without affecting performance.
Accelerate Applications With Consistent Performance
With the industry's only 100% data availability guarantee and robust data management, Virtual Storage Platform F (VSP F) series enables you to tackle complicated business challenges while eliminating risk of outages that can cost you revenue and customers and damage your reputation.
Utilizing hardware-offload compression in patented flash modules, the VSP F series delivers increased capacity, accelerates applications and eliminates storage overhead that could result in slower response times when an all-flash array is under heavy load.
Hitachi Accelerated Flash compresses data for more effective storage capacity and ensures sub-millisecond response.
Flash-optimized design engineered with industry-leading patents delivers more consistent performance and extended life.
Nonstop access to data with the only 100% availability guarantee to deliver continuous operations across your environment.
High-performance NAS provides nondisruptive file data deduplication and greater usable capacity.
Automated workflows accelerate storage provisioning operations for critical business applications in seconds to quickly deliver IT services.
Transform Data Into Valuable Information
Accelerate business processes and reduce risk of downtime by taking advantage of leading hybrid and all-flash enterprise storage.

Deliver a superior TCO for file serving with efficient, high-performance NAS storage.

Safely store, share and retrieve file data across your data centers and the cloud with advanced object storage.

Transform raw data into valuable information by making your data more accessible and simpler to manage. As the leader in storage virtualization, Hitachi Data Systems offers platforms that abstract data so it can be accessed for a broad range of business needs.

We offer a complete portfolio of flash-optimized storage systems, NAS subsystems and content platforms to optimally consolidate your storage infrastructure. This gives you best-in-class availability and performance to meet the needs of your business applications.

Enterprise Unified Storage Systems

Virtual Storage Platform G series
Hitachi Unified Storage 100 family
Hitachi Unified Storage VM

High-Performance NAS Systems

Object Storage
Virtual Storage Platform G Series
Advanced Storage Capabilities for All Organizations
Always on: Guaranteed to eliminate down time with 100% data availability.
Flash accelerated: Finish business faster with up to 4M flash accelerated IOPS.
Software defined: Consolidate and simplify IT with storage virtualization of over 100 arrays.
Build an Agile, Software-Defined Infrastructure
A software-defined infrastructure is vital to businesses that need the integration, automation and simplicity required to run and grow, quickly and efficiently. The Virtual Storage Platform (VSP) G series of Hitachi storage systems lets you deliver maximum agility in your infrastructure, while eliminating complexity.
Every flash-accelerated VSP system is designed for maximum performance, resiliency and storage virtualization so you can simplify operations by consolidating all of your storage under a single software-defined infrastructure.
Top features and benefits
Run Applications at Peak Performance
Deliver Up to 4M IOPS of flash-accelerated performance.
Maintain <1 ms response time even at PB scale.
Automatically maximize performance in real-time with Hitachi Dynamic Tiering active flash.
Simplify for Greater IT Efficiency
Inline compression offload is up to 10 faster than alternatives.
Virtualize and manage all storage from a single view.
Automate application-specific provisioning in seconds.
Nondisruptively migrate data with no application downtime.
Eliminate Risks
Improve business continuity with active-active clustering via global active device.
Meet tight service level agreements and standardize data protection.
Utilize the industry's only 100% data availability guarantee.
Industry-standard XTS-AES-256 bit encryption support
Reduce Cost, Complexity and Manage Growth
Stop struggling to keep up with the growth of unstructured data, stay within budget, optimize investments and deliver the necessary services quickly.
Reduce the cost of storing and protecting data, consolidate silos to streamline management, mitigate data risk, and make IT more agile.
Take advantage of our integrated file and content portfolio to help your enterprise better manage the proliferation of your unstructured data.
Strategies to Archive, Back Up, Consolidate (A-B-C)
Employ a few simple IT strategies to significantly simplify your IT environment and reduce costs. Our "Archive first, Back up less, Consolidate more" (A-B-C) strategies help to ensure you have the right infrastructure to scale for the future while managing and governing information throughout its lifecycle. Archive first—reduces the cost of storing data. Back up less—reduces the cost of protecting data. Consolidate more—allows you to do more with less. Distributed IT efficiency—enables more effective IT management at remote and branch offices. Enable e-discovery and compliance—mitigates data risk. Facilitate cloud—increases IT agility.
Top features and benefits
Reduce the cost of storing data by placing data on the most appropriate media based on the value of the information.
Reduce the cost of protecting data by using disk-based data protection thus avoiding tape backups.
Do more with less by consolidating silos to streamline management and operations as well as maximizing utilization and efficiency.
Manage distributed IT more effectively by adopting a centralized strategy for data collection, protection and management.
Mitigate data risk by understanding what data you have, its value, who can access it and how it should be managed throughout its lifecycle.
Gain Efficiency, Reliability and Agility with Converged Solutions
Minimize time to deployment and enable on-demand scaling to support just-in-time processes.
Reduce delays, errors and overprovisioning by eliminating manual tasks requiring multiple IT administrators.
Orchestrate converged systems in minutes and divert more than 25% of IT staff time to focus on new initiatives.
Advantages of Converged Solutions
As IT  complexity continues to grow, businesses recognize that converged and  hyper-converged infrastructure solutions have been proven to deliver  major benefits over traditional approaches to IT infrastructure  management.
Better Support for Internal and  External Customers Converged solutions routinely cut  deployment times in half and can reduce deployment operational costs by  up to 45%.
Reduced Management Requirements  and Costs By replacing siloed technologies with a  converged infrastructure, organizations can increase automation and  reduce operational costs by an average of  30%.
Increased  Utilization Converged systems are fully integrated to ensure maximum utilization across the  system.
Hyper-converged Scale-out  Architecture Reduces Cost Hyper-converged solutions  combine server, computing, virtualization and storage into a low cost  hyper-converged appliance to deliver high-performance NFS, integrated  with Hadoop, that leads to faster insight from mixed analytics  workloads.
Converged Infrastructure  Solutions
Unified Compute Platform (UCP)
UCP for VMware vSphere
UCP Select for VMware vSphere, with Cisco  UCS
UCP for Microsoft Private Cloud

UCP Director for  Microsoft

UCP for Microsoft SQL® Server
UCP for Oracle Database
UCP for Oracle Database with Real Application Cluster  (RAC)
UCP for the SAP HANA Platform
Hitachi Hyper Scale-Out Platform (HSP)
Hitachi UCP  6000
Enterprise Reliability, Performance, Flexibility
Hitachi Heritage
More than 50 years of Hitachi investment, innovation and leadership in server technology
Focus on high availability, efficiency and mission-critical capabilities
Solutions Focus
Combined with Hitachi storage systems in Hitachi Converged Platform solutions
Available in packaged file and content solutions
Enterprise Values The Hitachi Compute Blade Server family meets the demanding needs of mission critical data centers with enterprise class features:
Hot-swap and redundant components for high availability
Multi-blade scaling with SMP technology
Optimized efficiency with hardware-based logical partitioning (LPAR)
Hitachi Compute Blade platform supports a range of blade options, and can tailor I/O capability to create a system precisely optimized for your application.
Hitachi Management Software Products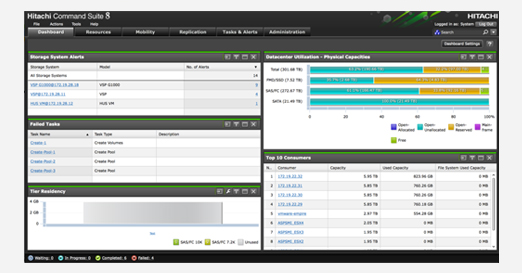 Unified Management Aligns to Your Customer's Business
– Help your customers efficiently and effectively align their data and IT assets with business objectives and service levels.
– Gain intelligence and automation with the ability to control, analyze, optimize and protect data holistically and strategically.
– Use Hitachi Command Suite to manage your customer's software-defined infrastructure and align their storage assets to their business needs.